Algerian cinema has enjoyed great visibility at Cannes over the past decade, with titles that have caused a stir, including that of Karim Moussaoui Expect Swallows, Chez Mounia Meddour papicha and Amin Sidi-Boumediene Abu Leila.
French-Algerian director Damien Ounouri hopes to continue the trend this year with his first feature film the last queen, which broke new ground for Algerian cinema as the first large-scale costume drama. Set in the Mediterranean port city of Algiers in 1516, it revolves around the heroic female figure of Zaphira, who resisted the infamous pirate Barbarossa after killing her husband, King Salim Toumi, took control of the city and asked for her hand in marriage.
Toumi had originally invited Barbarossa to Algiers to help the then city-state fight off the Spanish invaders, but the pirate would betray the king and then pave the way for the Ottomans to take control.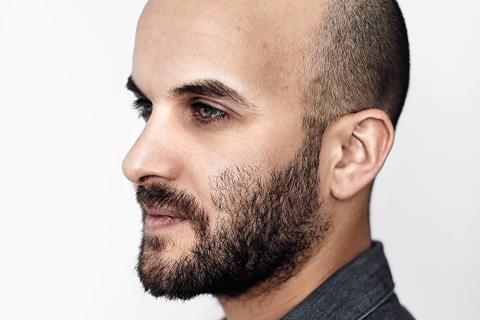 "It takes place at a historic moment in the history of Algiers where everything changed when Berber domination was crushed and replaced by the Ottoman Empire," says Ounouri.
The director showcased work-in-progress clips from the feature film at the Doha Film Institute's annual Projects and Talent Incubator event, which takes place online from March 18-25.
Ounouri co-wrote the screenplay and developed the project with Algerian actress, screenwriter and producer Adilia Bendimerad under the banner of their Algiers-based production company Taj Intaj.
The pair have been working together since Ounouri's mid-length mermaid-themed drama Kindil el Bahr, in which she starred. The contemporary drama explored violence against women through the story of a young woman who is attacked by a group of women while swimming in the sea. It premiered at Directors' Fortnight in 2016.
the last queen was born out of a shared desire to move away from social drama for another genre and explore Algeria's post-Ottoman history.
"When people look at Algerian history, they tend to focus on French colonialism, or the Ottoman Empire before that. We wanted to go back further," says Ounouri. budget – focuses on social issues, we wanted to try something with adventure and emotion that was dreamy even if doing a costume drama was more of a challenge."
A Virginia Woolf approach
Historians disagree on the actual existence of Zaphira, although traces of her legend can still be seen in the names of streets and restaurants in the Casbah district of Algiers.
"These doubts around have only fueled our interest. We thought that if Zaphira existed, it's interesting to understand why it was erased and if it didn't exist, why it was invented," says Ounouri. "Women and their worlds have been erased throughout history. Often, only women who exhibited traditionally masculine characteristics, who were warriors, who entered the battlefield, are celebrated. We took a Virginia Woolf-like approach, looking at how a woman could influence a situation even if she wasn't physically at the top table.
Bendimerad plays Zaphira opposite the Franco-Algerian actor Dali Benssalah like Barbarossa. Rising French actress Nadia Tereszkiewicz also features in the cast as one of the pirate's mistresses. Benssalah burst internationally last year in the latest installment of the James Bond franchise no time to die. Ounouri signed the actor ahead of this role after seeing his performance in the music video in Algeria for a track titled Territory by the duo of Parisian musicians and videographers Guillaume and Jonathan Alric, known artistically as The Blaze.
"I was blown away by his performance but assumed he was an ordinary guy from the French suburbs and found out he was a theater actor," the director explains.
Production challenges
It took Ounouri and Bendimerad nearly six years to make the film, with the main challenges being raising funds; researching and creating the world of 16th century Algeria and then the Covid-19 pandemic, which brought the first attempt to shoot the film to a halt in March 2020.
"Funding was long and complicated, we don't have a real film economy in Algeria and people didn't understand our plans for a full fledged costume drama set in 16th century Algeria," says Ounouri.
The budget was brought together from 15 different funding sources, including the Cinéma du Monde fund of the National Cinema Center (CNC), the DFI and Orange Studio, which entrusted the Parisian sales company Party Film Sales with the mandate of international sale. . Other key partners include French production house Agat Films & Cie – Ex Nihilo.
The creation of the set and costumes was led by the Algerian architect and designer Feriel Gasmi Issiakhem and the French costume designer based in Algeria Jean-Marc Mireté.
"We reconstructed different sets like a puzzle. Few vestiges of Algeria's pre-Ottoman architectural heritage. It was destroyed during successive invasions," says Ounouri.
For costumes, there is still very little documentation of how people dressed in 16th Algiers, but Bendimerad and Mireté have done careful research, using rare engravings and texts from the period as well as textiles, to develop an ornate, layered look. Setting up a studio in the offices of the Taj Intaj, Mireté brought conceptual art to life with a team of local courtiers and embroidery and beadwork specialists.
Having been forced to suspend production in early 2020, filming ultimately took place from October to December 2021.
"Since then, we have been working non-stop on post-production and we are at 90% there," says Ounouri, who hopes to make a world premiere of the film in the Official Selection or in one of the parallel sections at Cannes. As production winds down, Ounouri acknowledges that the feature has taken on an unexpected contemporary resonance with the recent Russian invasion of Ukraine.
"Unfortunately, these cycles of war and violence give the film a universal dimension. Even though the story is set in 16th century Algeria, it will resonate with contemporary history. The same mechanism, the attempt to gain power with sneaky behavior and then erase the loser, is still in play today.