The union says Hydro employee Lazhar Zouaïma was targeted because of his political beliefs.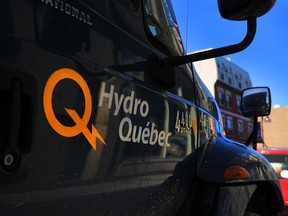 Content of the article
The Canadian Union of Public Employees (CUPE) announced Monday that one of its members was detained in Algeria and called on Ottawa to do "everything in its power to repatriate this Canadian citizen as quickly as possible".
Content of the article
The union says Lazhar Zouaïma, an employee of Hydro-Quebec, was targeted because of his political beliefs.
"According to the information we have received, there is every reason to believe that it is his support for the demands of the Algerian population for the establishment of a democratic state…and against the corrupt ruling class which is the real reason of his arrest," Robert Claveau, president of the CUPE-affiliated Hydro-Québec Technologists' Union, said in a statement.
Zouaïma has expressed her opposition to the Algerian government's "abuse of power", doing so on social media and participating in protests.
"We want to add our voices to those who denounce this arrest and this violation of human rights. We support our colleague, his wife and his family in their quest for justice," declared the president of the CUPE union in the Montreal region, Francis Rondeau.
Zouaïma was detained at the airport on February 19 as he attempted to return to Canada from Algeria after visiting family for three weeks.